---
---
M&G RV Dingy Brake Systems
Tow Your Vehicle behind your RV Safely
---
---
Automobile Registry
A listing of ALL Vehicles built.

---

Click here to View our sponsors
---
---
List of our Friends
Chev Small Block
---


"Buying a car click here"
"Get a great Price on your next new car"
"Free New Car Price Quotes"
---

---

---

View this website in another language Copy this website address first then paste it when asked.
www.hotrodparts.com

---

Engine Displacement Calculator

Try this Virtual Engine program FREE

---

---

---

---
---
INERT GAS FUEL FOR YOUR VEHICLE
Fill-Up once a year & drive under water if you want.
---

We welcome your FeedBack about our Web Site
Send your comments to chuck@hotrodparts.com

. or
Berea Automotive Engineering Corp.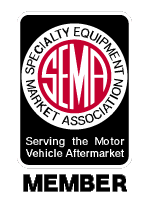 (440) 234-6810
Thank You for stopping in, please come back often.
This website is for lease or sale but not cheep!
April 14, 2013 04:42:22 PM .Site created by Chuck Barnow